News & Innovation in Michigan Solar
Stay up-to-date on the latest technology and discoveries affecting the solar industry.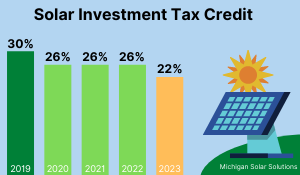 With the increase in green technology and awareness about climate change, it's no surprise that the general enthusiasm for solar power in homes and businesses is on the rise. According to the Solar Energy Industries Association (SEIA®), solar energy...