News & Innovation in Michigan Solar
Stay up-to-date on the latest technology and discoveries affecting the solar industry.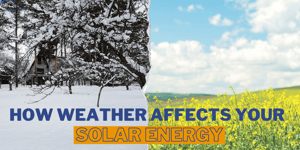 Here's the short answer: solar energy works in all weather conditions! Remember the last time you passed a grid of solar energy panels on a house, business, or wind turbine while driving and wondered, "How well do those work?" Maybe it was a sunny...